Top PCD Pharma Franchise in Sikkim: Are you looking for the best PCD pharma franchise in Sikkim? With so many options available, it can be challenging to determine which company is the right fit for you. Sikkim, located in the northeastern region of India, is known for its scenic beauty and rich biodiversity. It is also home to several PCD pharma franchise companies, making it an attractive destination for entrepreneurs looking to start a pharmaceutical business.
Algen Healthcare is a Top PCD Pharma Franchise in Sikkim that is well established and, we are well known for our best franchise business. We Have a broad range product portfolio, we offer more than high quality 1500+ pharma products in an affordable price range and all our supplied items are approved by FSSAI and DCGI. Moreover, to maintain international quality standards we follow all guidelines of WHO and GMP.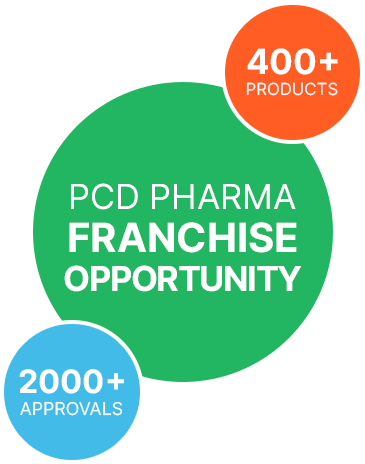 To start a PCD Pharma Franchise business in Sikkim with Algen Healthcare, feel free to contact us at our phone number:+91 9868265827 or +91 9319088494, or drop us a mail at salesalgenhealthcare@gmail.com,  marketinglagen1@gmail.com.
Algen Healthcare – Prominent Name in Pharma PCD Franchise Business
Algen Healthcare adheres to strict quality standards and has certifications from regulatory bodies such as WHO, GMP, and ISO. These certifications ensure that the products meet the required standards and are safe for use. Quality products also help in building customer trust and loyalty. Algen Healthcare, the leading name in the pharmaceutical sector consists of experienced staff who responsibly work towards making India Healthier with quality medicine.
Being the leading supplier of general, pediatric, and cardiovascular medicine in India, we have a wide reach among doctors and healthcare professionals. Over the years with our sheer hard work, we have built a strong product portfolio at the most affordable prices for our business associates. Partner with us and get the opportunity to work independently in your region with a good profit margin.
Exclusive Products Range for Pharma Franchise Associates in Sikkim
Algen Healthcare offers a diverse range of products across various therapeutic segments. We have a broad product range, which makes it better for our associates as a franchisee. It will allow them to cater to a wider audience and expand their customer base. The quality of the products offered at Algen Healthcare is world-class. Our company uses high-quality raw materials and adheres to strict quality standards. We understand that the quality of the products you offer is crucial to the success of the business. Here is a few pharmaceutical products category in which we deal:
Tablet
Capsule
Syrups
Injections
Syrups
Paediatric syrups
Powder
Cardiovascular medicine
Why We Started Top PCD Pharma Franchise in Sikkim
A part of the Eastern Himalayas, Sikkim is notably well-known for its biodiversity and nature, including alpine and subtropical climates, as well as being a host to Kangchenjunga, the highest peak in India and the third highest on Earth. Apart from this, it is the best location to set up a franchise business because here people are looking best medication so Algen Healthcare Top PCD Pharma Franchise in Sikkim take responsibility to fulfill all requirements of customers by their superior quality medications.
Gangtok
Namchi
Mangan
Soreng
Pakyong
Gyalshing
Geyzing
Here are the reasons which make us an ideal choice for PCD Pharma Franchise in Sikkim:
Choosing the right PCD pharma franchise can be a daunting task but Algen Healthcare Top PCD Pharma Franchise in Sikkim makes it easy with its extraordinary services for PCD Pharma Franchise associates in Sikkim. The company has a proven track record of success in the pharmaceutical industry. Algen Healthcare is an ISO, WHO, and GMP-certified Pharmaceutical Company, with years of experience in the business. We have a better understanding of the market and customers' needs.
Wide range of products across various therapeutic segments
Products meet the highest quality standards and are WHO-GMP certified
Experienced team dedicated to providing the best possible service
Comprehensive marketing support including promotional materials and advertising strategies
Timely delivery of products range all over the country.
Competitive pricing to ensure a profitable business model
Promotional support which includes tools like visiting cards, notepads, key rings, pens, and calendars.
Contact us:
Name: Algen Healthcare
Phone: +91 9868265827 +91 9319088494
Email at:  salesalgenhealthcare@gmail.com,  marketinglagen1@gmail.com
Plot No: 456, First Floor, Industrial Area, Phase: 1, Panchkula Haryana (134113)
Work Office: 134/2, Mouza-Ogli, Village-Kheri, Tehsil-Nahan, Kala-Amb, Distt.- Sirmour (H.P.) (173030)